Eight Design is now Metcalfe Media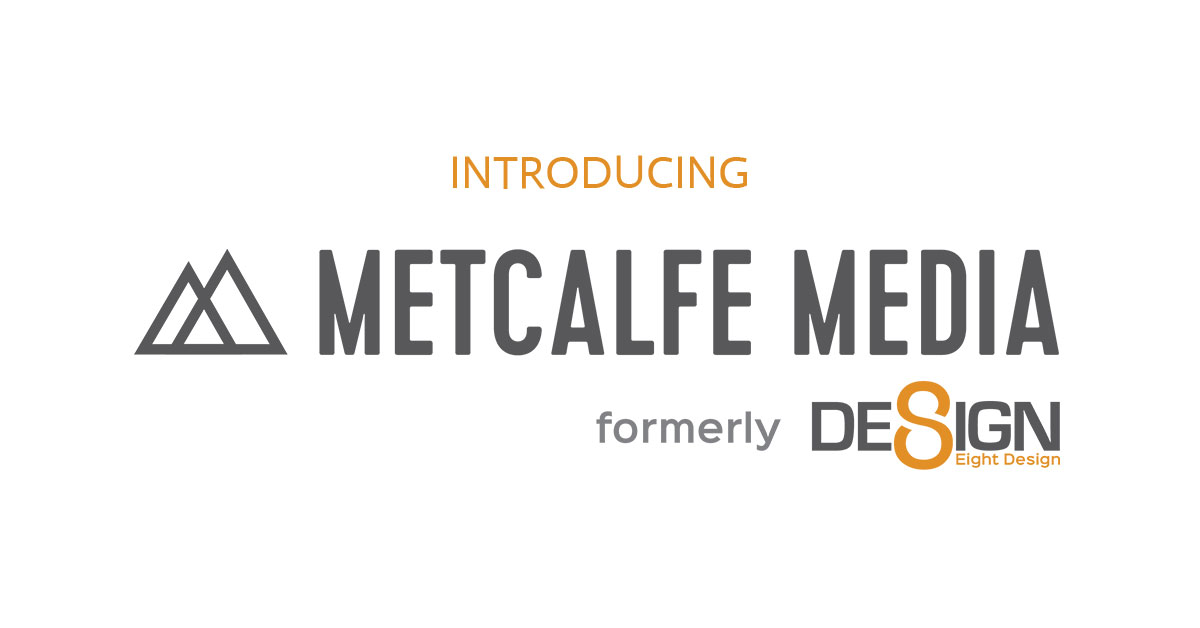 Eight Design is now Metcalfe Media.
Here's the Scoop.
The most exciting part of the marketing industry is how fast it changes. Just as technology and the way we advertise changes, so must we.
History
In the early days of Eight Design we focused on graphic design. Over time we've grown to be so much more than just design. By focusing on media, creative and marketing we have pushed the boundaries of what a local marketing company can do in a small town.
Today
We're now extremely focused on helping your business grow through integrated marketing campaigns with a heavy focus on digital media. We'll do this through:
Social media strategies
Local search engine optimization & local listings
Google Ads
Video production
And of course, Web design.
We're extremely excited about focusing on new strategies and hope that you'll want to explore new ways to reach your customers.
We've changed our name but you can still rely on us for all of your marketing and media needs. Everything you had before, and then some. Don't worry, your current rates, plans and services won't be changing.
Thanks for helping Eight Design grow. Now, we want to pay it back and help you build your brand bigger than it's ever been.
Cheers,
Tom Metcalfe, Owner
PS - It would make my day if you followed Metcalfe Media on Facebook and Instagram
Of course, please contact us if you have any questions or would like to explore our new services.